Even beginners can understand! How to earn with My Crypt Heroes
This article will introduce the process of earning by playing the game My Crypt Heroes.
My Crypt Heroes, a Japanese made DApps, has been talking about! In the cloud sale, the total sale was nearly 10 million yen. The purchase of heroes in the currency of the game has also started and was sold out in just a few minutes!

My Crypt Heroes is popular because there is a reasonable way to "earn money". In this article, I will explain in detail about how to earn money with My Crypt Heroes.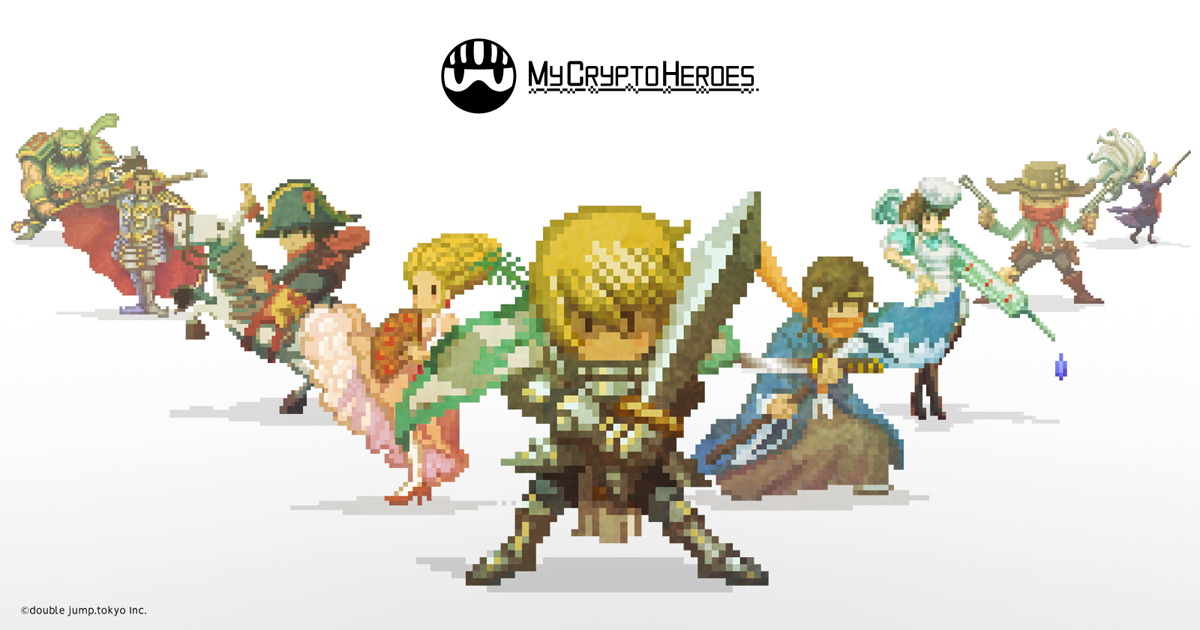 My Crypto Heroes (MCH) is a workerplacement RPG. You will gather and train historical heroes in the actual world while obtaining a number of extensions, in order to conquer the Crypto World.
Basic knowledge necessary for earning
In My Crypt Heroes, heroes and original extensions (accessories) are items that can be traded. However, trading in the game is done with GUM, the currency inside the game, and GUM cannot be converted into Japanese yen. There are problems due to Japanese law, and it is a game design for the GUM to be unable to convert into cash. Players can buy GUM on ETH, but remember that GUM cannot be converted to ETH.

Therefore, if players intend to earn by trading game assets, they have to take them out from the game onto Ethereum. Then, using the third party game asset exchange, players are able to sell the asset in an exchange of ETH.
Only the original extension can be sold as an extension
In the world of My Crypt Heroes, there is equipment called an extension. In further classification, it can be divided into "original extension" and "replica extension".

The original extension can be bought and sold with ETH like a hero, but the replica extension cannot, and can only convert to GUM inside the game.

Therefore, in order to earn with My Crypt Heroes, it is necessary to actively aim at the original extension.
How to bring game assets onto ETH
In order to trade game assets, players first need to take it out from the game and onto the ETH. In My Crypt Heroes, we refer to the blockchain in the game as "CryptoWorld" and the blockchain of ETH as "Ethereum Network".

To bring it out, players need to select the game asset from the "Inventory" menu and click "Transfer to Ethereum Network". Please note that it takes 40 GUM to transfer to ETH.

Players should be able to confirm that the asset in the "CryptoWorld" field in the inventory has moved to "Ethereum Network" after a little while.
To sell game assets, players can also use the external trading site "OpenSea". Because it does not correspond to Japanese, it might be difficult, but since it is an exchange system that can be operated correctly with intuition, please do give it a try by all means.

After accessing OpenSea, please confirm the game asset you own from "MyAccount → My item".

Click "Sell" to go to the sales condition setting page.

There are two selling methods mainly.
· Fixed Price (prompt decision price)
· Auction (reverse auction system)

In Fixed Price, players decide the price of an asset and put it out, and if another player who is willing to buy at that price, the transaction is set. The Auction system is a reverse auction system in which the price gradually declines. Players can decide the "start price" and "end price" by themselves, and the "period from start price to end price", in the beginning.

For the time being, it is a recommended method of selling to those who would like to try to sell it at a higher price. Players can still sell it if the price drops gradually if the higher price was not taken.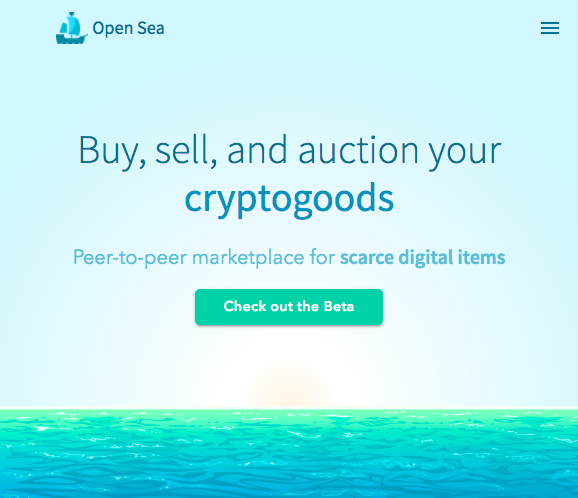 A peer-to-peer marketplace for rare digital items and crypto collectibles. Buy, sell, auction, and discover CryptoKitties, blockchain game items, and much more. Over 100,000 collectibles on sale now!
Process of earning with My Crypt Hero
So far, this article has summarized the basic knowledge necessary to earn with the game My Crypt Heroes. From here, I will focus on how to collect game assets in order to earn.

The brief process is as follows.

① Increase the level of the hero and the original extension
② Dive into the node (dungeon) of LV 60 and aim for a drop of the original extension
③ Sell the original extension on OpenSea

However, the problem of the original extension is that it does not drop easily. With Epic and Legendary of the rare degree, it becomes considerably a luck game. Therefore, it is necessary to circulate the node of LV 60 efficiently.

The tips for LV 60 circulation are here
· Increase the level of the original extension so that you can clear the stage using heroes with lower level or rarity.
· Raise as many heroes as possible and increase the number of dispatches to LV 60 nodes.

There is no choice but to aim for a few shooter's strategy. Since the upper limit of a day is 100 times, it is of maximum efficiency to clear the LV 60 node 100 times, so let's aim for this.

At the moment, Epic's original extension is sold at around 0.7 to 1 ETH. If the battle becomes implemented in the future, there is also the possibility of a further increase of the value, so please give it a try by all means!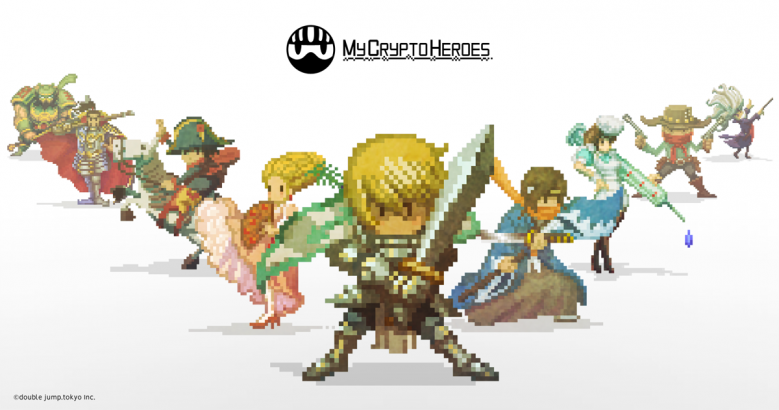 If you like this Article,
Push 'Like' button
We are Updating dApps Informations.
If you like this Article,
Push 'Like' button
We are Updating dApps Informations.