MyCryptoHeroes RAYS Mining Overview|Basic Information for Beginners
This is a summary of the basic knowledge of MyCryptoHeroes RAYS Mining.
The new content "RAYS Mining" has been released from MyCryptoHeroes(MCH). Unlike previous MCH games, RAYS Mining is a game that allows you to increase your NFTs while having fun with no or small charges. It is also a GameFi, which is very popular these days, and you can earn tokens called RAYS by playing.

This article will summarize the basic information about Rays Mining for the beginner of MCH.
Raze Mining is a game where you summon a team of heroes called SOUL to go around quests and earn RAYS. (There are plans to implement a versus element in the future.)

SOULs are made up of three random heroes, and a set of three is one NFT. The heroes are acquired through a gacha-like system unique to Raise Mining, as described below.

The heroes are equipped with weapons called extensions. If you don't have extensions, you'll need to obtain them by going around the quests in the main story of MCH, or by purchasing them from the NFT marketplace.

Quests are auto-battles against randomly appearing Enemy Teams. It is important to match your SOUL with the Enemy Team and the strength of your extensions. When you defeat Enemies, treasure chests will randomly drop and you will be able to obtain RAYS.

The RAYS you get can be used to build new SOULs or to restore the durability of SOULs. You can also sell them for some extra cash.
SOUL is an NFT that contains three random heroes, which are completely different from the heroes in the main game of MCH.

Level is fixed at 100 regardless of rarity.
Status tendency is random.
One of the active skills is selected from three random skills (the other two depend on extensions).
Hero-specific passive skills are the same as in the main MCH game.

There are five statuses that heroes have: HP (physical strength), PHY (physical power), INT (special power), and AGI (quickness).
The heroes in Raise Mining have random status tendencies. Therefore, even if you have INT-based skills, they may be useless if your INT is low.

Rarity increases in the order of "common," "uncommon," "rare," "epic," and "legendary," with higher-rarity heroes tending to have stronger skills. For rarity, see the "MCH Book".

https://www.mycryptoheroes.net/ja/dictionary/heroes

Basically, you will use the strong skills of strong heroes to conquer quests.

The skills and status tendencies are the same.
The heroes are made up of high rarity heroes.

The above two points are the main points to consider when choosing a SOUL.
You can equip up to two extensions to the heroes that make up your SOUL. These extensions increase the hero's stats and allow him or her to use the skills of the extensions.

Extensions are not available in Raise Mining. If you haven't played MCH before, you don't have any extensions, so please go to the MCH main story to get them.

If you have never played MCH before, you don't have any extensions. As you progress through the main story of MCH and acquire stronger extensions, you'll be able to challenge the harder quests in Raise Mining, so it's a good idea to progress in parallel.

There are two types of extensions: replicas and originals. The originals can be purchased as NFTs from NFT marketplaces such as OpenSea and tofuNFT.

https://tofunft.com/collection/mycryptoheros-extension/items
All battles in MCH, including Raise Mining, are done automatically. You can set up your team in advance, and when you set off on your quest, a 3v3 battle will automatically take place.

Each hero has three slots for active skills and a passive skill specific to the hero. Two of the active skill slots are set by extensions, and one slot is chosen from three random options. The order of skills and heroes can also be changed in the settings.

The flow of battle is based on AGI, rotating the skills of the three slots. You will win if you defeat all the enemy teams within 201 actions by using your attack, recovery, and buff/debuff skills.

If you want to know more about the detailed battle logic, please check out the tutorial slides here.
https://drive.google.com/drive/folders/1JPlY9QjsQSuHVw2bHe_GZTJHKXfHC0gu



Each quest has a difficulty level of 1~10. The drop rate for treasure chests is uniform, but the chance of getting a rare treasure chest changes depending on the difficulty.

The rarity of treasure chests increases in the order of blue, purple, copper, silver, and gold, with higher rarity chests yielding more RAYS.

You can get up to three treasure chests per day, and after three chests are collected, they will not drop. You can claim the RAYS in the treasure chest once a day, but please note that the treasure chest will be lost after the deadline.

Collecting RAYS from treasure chests will consume SOUL durability (1 per treasure chest). The initial value is 90, and once it reaches 0, you will not be able to collect it, so you will need to use RAYS to recover the durability value.
RAY is a token used in raisemining.
Here is a summary of how to obtain it and its utilities.

- Collected from treasure chests dropped in quests.
- Obtain from SOUL battle rewards (to be implemented)
- Exchange them for ETH, MATIC, and other virtual currencies on exchanges.
- Get it from the Raise Mining campaign.
(https://medium.com/mycryptoheroes/the-2nd-or-later-distribution-of-rays-ja-31da906ffc0e)
- SOUL's Summon
- Recovery of SOUL's durability value
- Sale
This is a basic overview of the new Raise Mining content in MCH. This is an interesting game where you can use Legendary Heroes that are too expensive to afford.

Why don't you try collecting RAYS and SOULs?

By the way, you can create multiple accounts to play, so if you feel that you can't get enough RAYS from one account, try running multiple accounts.



MCH is a quick and casual worker-placement RPG.
Enter "LRwA" in the invite code to get a bonus hero!
Collect and train historical Heroes of the world, get special and legendary items into your to equip, compose the ultimate unbeatable team formations and challenge epic battles to conquer the crypto world !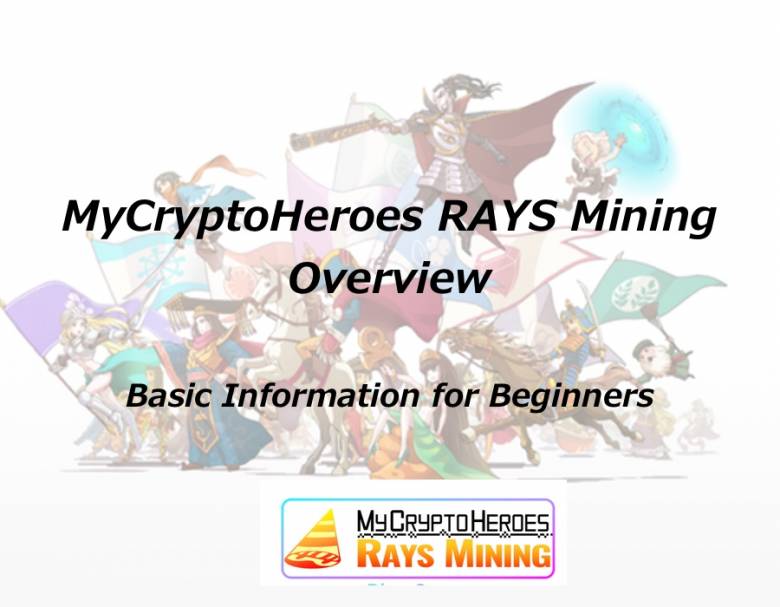 If you like this Article,
Push 'Like' button
We are Updating dApps Informations.
If you like this Article,
Push 'Like' button
We are Updating dApps Informations.
Related Article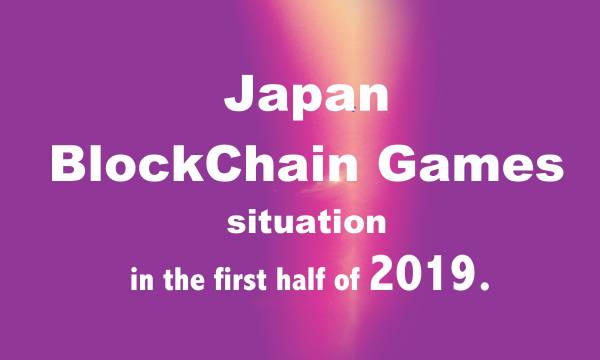 Japan blockchain game situation in the first half of 2019.
The number of domestic blockchain games in Japan is also on the increase. In this section, we will briefly introduce the games that are up, running, under development, and the service is finished. We will update it every time when the development situation changes.
Gaming
2019-08-20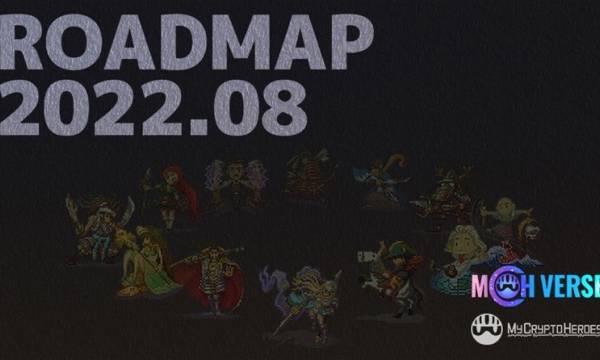 [September 2022] Summary of the latest information and roadmap for My Crypto Heroes.
This section summarizes the latest information and roadmap for My Crypto Heroes(MCH) as of September 2022.
Gaming
2022-09-05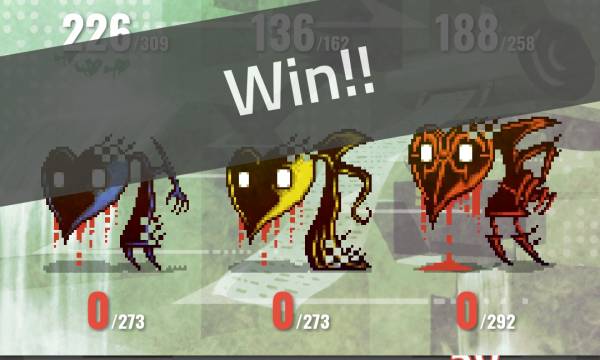 【MCH | Non-charging strategy】My Crypto Heroes for those who do not charge
There are a lot of MCH charged charges, and this article will explain how to earn money without charging.
Gaming
2019-01-18