How Did the Presale Go? "War Riders", a Battle Game Under Development of its Own Side Chain that Manipulates Cars
WarRiders has performed a pre-sale at the end of August, and this article will explore the future developments of this game.
It is a battle game that uses cars. Customize your own car with engines, weapons, paint and other equipment, collect the virtual currency BZN or gain them by defeating the enemies. Although it is meant to be able to play in real time, details have not been released yet.

The quality of the animation is high, but it is essential to see to what extent the game can maintain its quality.

The game is tied up with famous companies where blockchain games such as Trust, Coinbase's Wallet, DappRadar, OpenSea, OPSKINS, and WAX are allied. There are no distinctive partners.
Within the game, a unique token called Benzen (BZN) has been issued.
Instead of buying and selling BZN tokens, mots of them are acquired through mined in the game. A car with a high capacity acquires more BZN.
Also, the more vehicles a player own, the more tokens he or she acquires.

In addition, users who participate in the pre-sale have more chances to gain more BZNs through mining, such as during the beta test.

The total number issued is 100000000 pieces, ERC 20 base.
Distribution is shown as the following.
75% Mining in the game
20% company
5% Other
If you use BZN in the market, 30% of the total amount used will be burned. As a result, the scarcity of BZN will gradually increase, and therefore the value will rise.

First of all, there were about 5 premium cars sold in the pre-sale. The numbers of each type of cars are limited. The most major is the SUV, which is showed in the image.
20,000 were prepared, but it was sold in 1000 units. A car with higher rarity such as Lamborghini has sold out 100 units.

It cannot be said to be a good or bad sell. Also, it is currently selling extremely expensive cars, but it is not sold for more than 10 ETH.

It has developed a side chain called a hybrid chain.
The system is able to solve scalability problem and GAS problem in the game.
There are more games appear in the market to have included side chains, but an increase in the number of users can be expected for depending on its own side chain.

End of 2018
 Beta release for those who participated in the pre-sale
 Pre-sale for mid-grade cars
Within 2019
 Full Launch of WarRiders

It is a brief road map.
However it means that there will be an update considering development progress, which is noteworthy.

The result of the pre-sale was not a huge success, but the most noteworthy point is the side chain. There is a possibility of becoming a big hit depending on its development. It has also actively launched present events to approach its users.
Let's wait till the end of the year, and look forward to the quality of the beta version!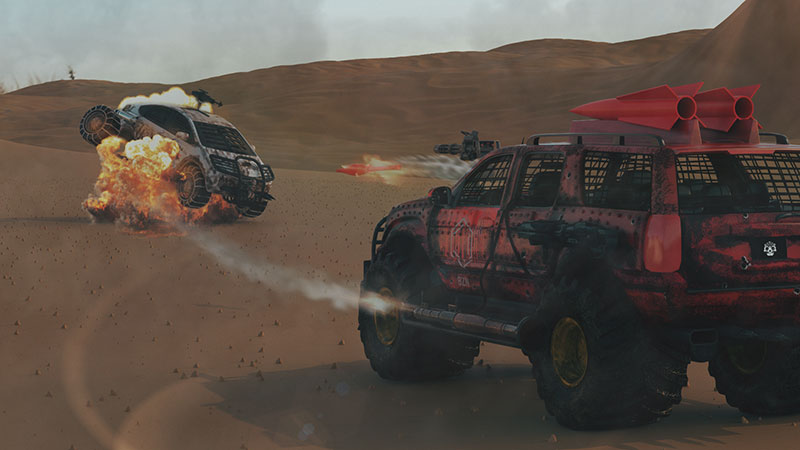 Mine or Die in the first MMO strategy game of mining cryptocurrency and blowing up cars. Don't miss out and pre-order your vehicles now!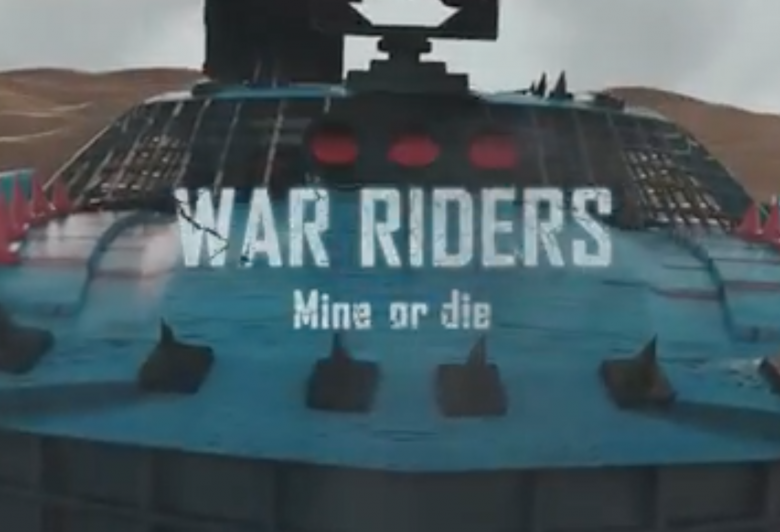 If you like this Article,
Push 'Like' button
We are Updating dApps Informations.
If you like this Article,
Push 'Like' button
We are Updating dApps Informations.