What is the Blockchain Game "HyperDragons" With a Number of Active Users That Can Be Ranked in TOP 5
Despite being ranked in the top ranking, it is a game that has not been talked about much in Japan.

Hyper Dragons is a battle game developed by blockchain technology. By generating smart contracts in the blockchain, users are allowed to collect, train and trade dragons on the blockchain.

Focusing on fun and sustainable gaming experience, users can enjoy Hyper Dragons in hybrid ways by playing blockchain games while trading digital asset.

Registration is necessary to play Hyper Dragons.
·Meta Mask address
·Mail Address
·Username
Players need to fill in the above and the registration is completed.

Please login after the registration is completed.
When the login process is completed, switch to the flag selection screen. Let's select the flag. This flag has no particular meaning, so you can choose what you like.


Like other block chain games, the market place exists in HyperDragons.
In the marketplace, users can rearrange the dragons. Users can easily find out if it is a high-ranking dragon, cheap dragon, latest dragon, etc.

Dragons have various appearances. Eyes, wings, eyebrows, mouth are different for each character. There are also rare dragons, and they are traded at high prices.

Users can join the tournament in the arena. Users can join up to 32 people at a time for one tournament, and will get a reward if been ranked in the top rank.
Since there are several kinds of tournaments, let's participate in those that are suitable and earn rewards.

As shown in the image, users are able to check all the details of the battle of the tournament.
Since the battle is done by auto mode, no action is necessary. The effect of the attack, reduction of the physical strength gauge is displayed smoothly.
。
There was such an image on the game page. There is no explanation especially and gives an ambiguous feeling, however it possibly indicates the increase of the mode.
I confirmed the white paper, but there are no concrete statements about the future and it is not clear what it will become.

Roadmap is extremely important and I am waiting for the details.

Since the game is shown as one of the top rankings in Dapprader, I researched the game. Nevertheless it was not a major difference compared to other blockchain games, it was an ordinary collection type game.

There may be a lot of users in the game because they are allowed to do things like mining a little bit.
If Hyper Dragons is compared with Crypto Kitty, it is advisable to play Crypto Kitty. The latest information will be updated if released.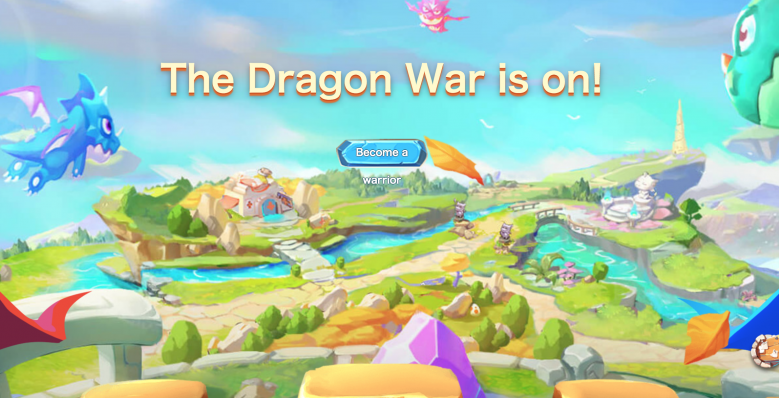 If you like this Article,
Push 'Like' button
We are Updating dApps Informations.
If you like this Article,
Push 'Like' button
We are Updating dApps Informations.