About "Spell of Genesis", the Blockchain Game Exhibited at the Tokyo Game Show Game Content and How
This article will introduce the "Spells of Genesis", the game that occupied a booth at the Tokyo Game Show.
What is "Spells of Genesis"?
First of all, please watch the introductory video here.
Source : youtube
Spells of Genesis - Download Now!
Download and play for free now! https://spellsofgenesis.com/index.php?action=game#download_anchor
"Spells of Genesis" is a mobile game combining trading card games, strategic deck organization, and intuitive action elements, which together brought up a new sensation.

Rare cards can be managed through blockchain, and has succeeded in maintaining rarity of digital cards.

Getting Started with "Spells of Genesis"
Users can get started simply by downloading "Spells of Genesis" from the App Store or Google Play store. In order to manage items in the game to get started, let's download the wallet application "Indie Square".

Collaboration with Wallet
Please tap "Blockchain wallet" from game options to collaborate the account and wallet.
Android users will be collaborating with Book of Orbs and iPhone users with Indie Square.
The collaboration will be completed after confirming the address of the wallet, and users can manages the cards that are displayed in blockchain form.

Let's try the game once the preparation is completed.
The basic operation is extremely easy. When users tap the direction they wanted to attack with their fingers, the characters will fire something in the shape of a ball. The opponent's health point will decrease if hit by the ball, and eliminating all of the opponent means the user has cleared the stage.

Characters in the game possess a specific nature of attribute. There are 6 attributes, which are fire, water, tree, ice, light, and darkness. There is no weak point for each attribute, and each of them is equal.
However, since there will be one attribute strengthened for each stage, it is better to challenge the stages while utilizing the attributes in an advisable way.

The card has rare degrees of common, rare, epic, and legendary. Players can earn cards of random rarity with gold gained in the game.
The probability of getting a legendary is considerably low and cannot be obtained easily.
Each card has eight pieces of information. Let's check what kind of card it is after obtaining the card.

There is something similar to a technique called spell. During each round, players can activate the card that has waited till its turn. There are five kinds of spells.

Target · · · Increase damage when attack hits successfully
Flame · · · Cause damage to the opponent
Shield ... Increase in defense
Heal · · · Recovering health points
Strengthen · · · Increase attack points

Let's use these spells effectively to challenge the stage.

Not all the cards are tokenized in the game. Only cards of high rarity are tokenized.Players can obtain random pack by purchasing it from the market.
Furthermore, it is also possible to tokenize the card by fusing the same card twice and reinforce it to its maximum.

Hot Topic in Tokyo Game Show
It was exhibited with other blockchain projects at the Tokyo Game Show, and is involved in the exhibition for 2 consecutive years from 2017 to 2018.

By experience of actually visiting the booth, we could tell that it is a game that can be enjoyed by both children and adults. The friendly atmosphere of the management team also made a good impression.

It is the most long living game among all the blockchain technology based games. The game does not depend wholly on blockchain upon its management, which allows itself to gain a wider width, and the ability of continuing the updates.

Able to be played through an application is also a huge attraction of this game. Even beginners are able to start playing effortlessly, so please download and have a try!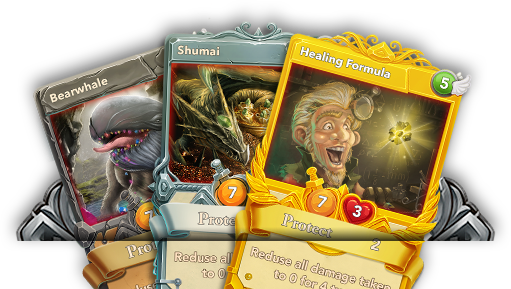 Spells of Genesis is a mobile game that is a mix of a trading card game (TCG), bringing in deck
collection and strategy, blockchain assets, along with arcade-style gaming aspects.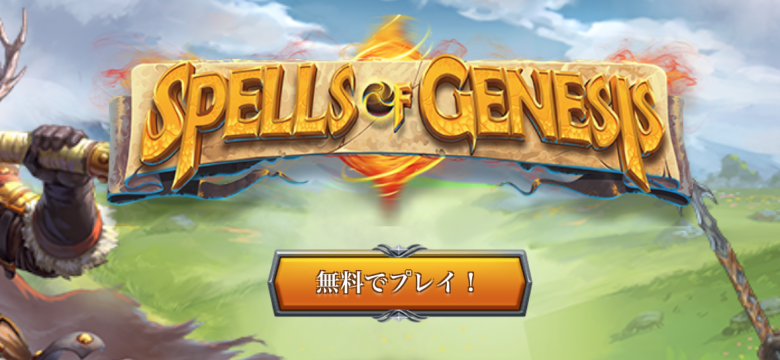 If you like this Article,
Push 'Like' button
We are Updating dApps Informations.
If you like this Article,
Push 'Like' button
We are Updating dApps Informations.