GensoKishi Online, the gateway to the MetaVerse, is now accepting applications for its highly anticipated closed alpha test on May 17!
The following is a summary of the closed alpha test, future plans, and development progress of "GensoKishi Online".
A remarkable project that incorporates elements of NFT and GameFi.
GensoKishi Online is a project that has garnered a great deal of attention by incorporating elements of NFT and GameFi on the Metaverse virtual space. Developed under license from the Japanese 3D MMO title "Elemental Knights Online," which won the "Game of the Year Gold Award" in Taiwan in 2012, the new game aims to build a new fantasy world economy by incorporating blockchain technology. It aims to build a new fantasy world economy by incorporating blockchain technology.
"Elemental Knights Online" was first launched on FeaturePhone as a Japanese online game, and since then, the game has been available on various platforms such as Google Play, AppStore, Nintendo Switch, and PlayStation4. Since then, the game has been developed on various platforms such as Google Play, AppStore, Nintendo Switch, and PlayStation4, and has been trusted and proven for over 13 years.
Numerous records have been achieved in "GensoKishi Online" since December 2, 2021, when the website and various social networking sites were released.
- In just 20 days since its release, the community has reached 100,000 registered users. Currently, the number exceeds 270,000.

- The fastest sellout in the history of all previous launch pools on TrustPad, a decentralized multi-chain fundraising platform.

- The launch pool on Bybit, one of the world's largest virtual currency exchanges, saw a record 65,000 participants and over $22 billion staked in order to obtain the project's virtual currency token, called MV.

- The project was inducted into the Kickstarter Hall of Fame on the virtual currency exchange MEXC as the project that reached its Kickstarter goal in 10 minutes, the fastest time ever, and was listed on the exchange on March 7, 2012.
Closed alpha test participants will receive a limited edition NFT.
The first closed alpha test of "GensoKishi Online" is scheduled to run from May 31 to June 7, with a second closed alpha test to follow during June and another closed beta test at the end of July before the game's release in August 2022.
Period
- 1st test: 5/31 - 6/7
- Second round: Timing to be determined based on the operation/load verification and game balance in the first round of testing (to be held in June).

Play Environment
- The environment for the closed alpha test will be Window 10 and Mac for the WebGL version, and Google Chrome for the browser. Playing on smartphones will not be allowed.
The closed alpha is intended to identify the game's economic balance, level design, and various problems, as well as to test the load on the game servers, and it is informed that the contents available will be limited.

Nevertheless, all users who participate in the closed alpha will receive a limited edition NFT to commemorate their participation. In addition, "proof of alpha hunter" will be obtained at a certain rate by defeating monsters in the game, and limited NFT (equivalent to SR) will be given based on the ranking of these points.
The Closed Alpha Bronze Ticket application period is now open and will end on May 17, 2022 at 23:59 (GMT+8), and tickets will be distributed to the winners on May 27.

Closed Alpha Application Period
- Starts on May 3, 2022 at 12:00 (GMT+8)
- End Date May 17, 2022 23:59 (GMT+8)
- Scheduled date of ticket distribution to winners May 27, 2022 (Friday)


How to Participate in Closed Alpha
You can apply for the contest by clicking on this URL.
(You must register by clicking on the SNS icons at the bottom of the screen.)

https://gleam.io/MfAiq/announcement-of-closed-alpha-ticket-bronze-lottery

Create your ideal world in "GensoKishi Online".
GensoKishi Online already has a feature called User-Generated-Contents (UGC). This is a system that allows users to generate their own equipment, characters, maps, weapons, items, motions, etc. and put them into the metaverse.

The UGC tool, which allows users to create their own unique maps in the game and place NPCs and monsters anywhere on the map, allows partner companies to create their ideal world and game in "GensoKishi Online" without having to build a 3D MMORPG from scratch.
The $MV, the "GensoKishi Online" token, is necessary to make them a reality. $MV was listed on Bybit, one of the world's largest exchanges, on January 27, 2022, rising from its initial listing price of $0.02 to $0.6. Ten days later, it reached its highest price of $1.66, 83 times its initial listing price. GensoKishi Online has been the most profitable project for investors among all GameFi projects released in 2022.
The rise in $MV can be attributed to the fact that the original project, Elemental Knights, which has already been in operation for 13 years, did not require a large amount of capital for development and did not involve any large investors. If venture capitalists or large investors grabbed the tokens at the beginning, it would create significant selling pressure later on, but this was not the case with GensoKishi Online.

Of all the 1000+ projects built on Polygon, the fact that Polygon is next in terms of investors holding tokens is a testament to the high expectations for GensoKishi Online.

ROND, the in-game currency that will become an essential token for players of "GensoKishi Online," is the in-game currency that makes up the metaverse within the "GensoKishi Online" project. At this stage, the only way to obtain ROND is by purchasing and staking $MV.

Demand is expected to increase as ROND is used to purchase various in-game items, base weapons and armor; to pay for participation in modes, events, and quests that can only be entered under certain conditions; to strengthen and forge base equipment; and to pay for entry to UGC maps.

ROND can be exchanged on virtual currency exchanges. By selling items obtained from game adventures or by defeating monsters in the game, "Play and Earn" (economic activity by playing) is established and ROND can be earned.
A number of high-profile projects, including a collaboration with Yoshitaka Amano!
A number of partner companies have also been announced in advance of the release. Ambassadors include Ryo Morikawa, former head of LINE, Masaki Kato, producer of "Disney Tsum Tsum," and Norihiko Uwabo, creator of "Phantasy Star. Partners include "Polygon" and "Testnet Ventures.

YGGjp is the Japanese partner of YGG, the world's largest guild with more than 100,000 players and 20,000 scalars in over 24 countries, and is responsible for community management. We have also partnered with guilds such as Sakura Guild Games, Samurai Guild Games, and Hyrule Guild Games.

Another major impact was the collaboration with world-renowned artist Yoshitaka Amano. It will be interesting to see what kind of creativity Mr. Amano will produce in a system that allows multiple character parts to be freely combined to form multiple character patterns. Various other projects are underway and will appear in the character's NFT and other projects.
Development Progress Preliminary Disclosure
The developer has provided us with development progress documents.
The closed alpha will adjust the strength of enemies and equipment, the experience required to level up, and remake the background music, which was strongly requested by the community.

New parameters called Condition and Maximum Repair Count will be added to equipment, including fashionable equipment. The parameter growth rate when reinforcing equipment will be greatly enhanced, increasing the benefits of reinforcing the equipment.
At the same time, it is possible to communicate in a variety of ways through chat, emoticons, and motion.
Additional developments, including ecosystems and LAND, can be found here.
https://drive.google.com/file/d/1Vvr1YsGDFupaAFaVL8l60sNMtHMGaBWY/view?usp=sharing

The schedule through 2023 is as follows, with an official release in August 2022.
1. MV (Ploygon) Listing on Tier 1 CEX virtual currency exchange March 2022.

2. Announcement of NFT tie-up (addition of collaborators in the metaverse space with multiple NFT brands) April 2022. 3.

3. MV(ERC20) Tier 1 listed on the CEX virtual currency exchange, end-April 2022. 4.

4. MV(ERC20) staking starts May 2022. 5.

5. Closed alpha test End of May 2022.

6. 2nd Fashionable Equipment NFT Auction (NFT tie-up with a brand) June-August 2022. 7.

7. Closed beta test: July 2022. 8.

8. ROND (Polygon) (ERC20) Listing on multiple CEX virtual currency exchanges, August 2022.

9. Official release August 2022. 10.

10. The first Land NFT auction will be held in October 2022. 11.

11. NFT Viewer will be released in November 2022. 12.

12. The 3rd Fashionable Equipment NFT Auction (NFT tie-up with a brand) will be held in December 2022.

13. UGC will launch the NFT for fashionable equipment in December 2022. 14.

14. 2nd Land NFT Auction March 2023.
We have introduced the closed alpha test and future plans for the highly anticipated GensoKishi Online.
Participation in the closed alpha ends May 17, so why not take advantage of this opportunity?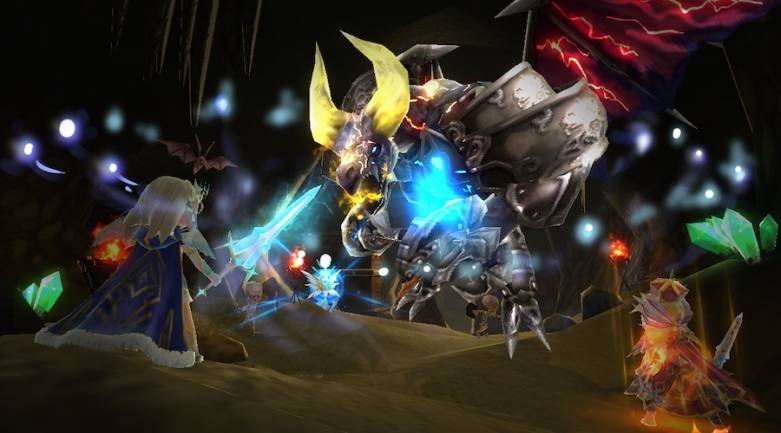 If you like this Article,
Push 'Like' button
We are Updating dApps Informations.
If you like this Article,
Push 'Like' button
We are Updating dApps Informations.