[May 2021] What's New in Ethermon: Game Tokens EMON and Matic MON Explained
This is a summary of the latest information on Ethermon. Here is a basic game overview and how to catch Matic MON.
The development of Ethermon stopped for a while, but it was rebuilt with the help of the community and has been revived to the point of IDO on Polkastarter.

Many of you may have heard about Ethermon during the recent IDO rush.

In this article, I would like to introduce the following as the latest information about Ethereum.

Overview of the Ethermon game
What is the use of EMON, the in-game token?
About Maticmon, the monster used in the Matic network.
In Ethermon, you fight with a team of three attack monsters (required) and three support monsters.

Battles proceed on auto-battle, but you need to carefully consider attribute compatibility and combinations with support monsters.

In Ranked Matches, you select your opponent and fight while consuming stamina that recovers with time. There are three levels of rank matches to choose from, depending on the monsters you own.

Ranked matches will be held over a period of six days, and the winner will be rewarded with in-game tokens.
Ethermons can be evolved by training and leveling them up.

A unique feature is the ancestor system.

Each monster is required to have an ancestor monster in order to evolve. This creates a demand for monsters that are not used in battles, leading to active rental and trading.

Ancestors of monsters that are strong in battle are popular because everyone wants to evolve them.
The service has been suspended at the time of this writing (May 8).

Adventure is a service where you dispatch monsters to a field and bring back items and monsters; the rising cost of ETH gas made it impractical to play, but it has been suggested that it may be revived after Matic.

The destination field was NFT, and there was revenue based on the number of times it was dispatched. It may be difficult to implement the same now due to security issues, but hopefully, the field NFTs will be migrated to Matic in some way!


There will be two types of in-game tokens in the future for Ethereum: MARKS and EMON.

MARKS is an in-game token with an unlimited number of issues.

It can be earned off-chain through gameplay on Decentraland, which is partnered with Ethereum. Uses include the ability to purchase and upgrade common items and utilities needed for daily gameplay.

EMON is an on-chain, in-game token. There are three main uses.

DeFi operations (staking, etc.)
Discounts and other benefits
Payments for adventures and utilities.

The in-game token for Ethereumon used to be EMONT, but will be transitioned to EMON. EMONT holders will be able to apply for EMON based on a snapshot on April 19.
If you create a Matic account, you will be able to get monsters on Matic (Matic Monsters). The only cost is a very small gas fee.

While switched to Matic, check the "Official Store".

If you select a monster marked "Free," you can name it and get it.

Once you have obtained a monster, you can check it from My Collection on the top page. Of course, you can also check it on OpenSea.

Here is a summary of the latest news on Ethermon.

We're just starting to see a gradual expansion of the community since we brought it back to life, and I think the Matic migration will make for a much more pleasant gameplay experience.

So if you're curious, I suggest you give it a play!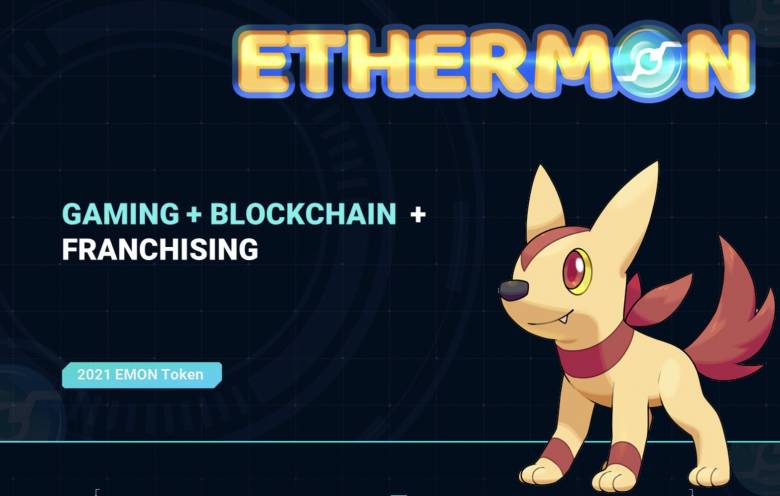 If you like this Article,
Push 'Like' button
We are Updating dApps Informations.
If you like this Article,
Push 'Like' button
We are Updating dApps Informations.