MyCryptoSaga (MCS) / What is the flow of Market, KP, MDV, EMA, and Burn?
MyCryptoSaga (MCS) has a very particular ecosystem design among NFT games. In this article, we will focus on the asset-based part of the game and explain it in detail.
MCS is a mind card game that allows 2–4 players to enjoy real-time battles.
It can be played through a PC or smartphone web browser or wallet application.
Organize your 10 "Kami-Cards" and use strategy, skill and luck to beat your rivals!

Source : medium.com
In MCS, instead of selling NFTs, you get NFTs through gameplay, and MATICs are charged in NFTs, making it a rather complicated ecosystem.

Until you get used to how the game works, it will be difficult to understand how MCS as a whole works.

In this article, I will explain each of the ecosystems in detail.
Getting the first "Kami-Cards"
"Kami-Cards" in MCS are digital data, not NFTs.

They can be purchased in the in-game store using legal tender or MATIC.

The acquisition of "Kami-Cards" is the entrance to MCS. With the "Kami-Cards" you acquire, you build your deck and compete in KP Battles and Official Cups.

If you have never touched virtual currency, you will start with legal tender; if you have touched virtual currency or blockchain games at a level where you can go back and forth between Ethereum and Polygon networks, you can buy "Kami-Cards" with MATIC.
The main content of MCS is the Daily/Official Cup and KP Battle,where you can earn "Kami-Cards" by placing high in the Cup.

In the Official Cup and KP Battles, you can earn LP (Legion Points), the use of which will be explained later.

KPs earned in KP battles are charged to your Kami Card.

If you accumulate a certain number of points, you can convert them into Shin-cards. The required amount of KP for syncing decreases over time, and increases again when someone else syncs it.
Ecosystem around the Shin-cards.
When a card becomes a Shin-card, the previously digital card becomes an NFT. The following features are newly created by becoming a Shin-cards.

1.MDV
The MATIC in the MDV can be removed by burning the Shin-cards (making it permanently unusable).

2.EMA
Shin-cards have a "Shinka Boost" which gives you a probability of +1 number. By dedicating another Sin-card to the main Sin-card, you can increase the rate of "Sinka Boost" activation.

Since the "Sinka Boost" is quite powerful, some players convert their MyCrypto Heroes or get NFTs from the market and use them for EMA.

3.Trade
Since Shin-cards are NFTs, they can be bought and sold in NFT marketplaces such as OpenSea and Nanakusa. You can also earn $MATIC or $ETH by doing so.
Ecosystem around $MATIC and $MCHC
Legion Points (LP) can be obtained by participating in KP battles and OfficialCup.

During the campaign, LPs will be distributed in MyCrypto Heroes Coin ($MCHC) according to the amount held.

The $MCHC obtained here and the $MATIC obtained by selling NFTs can be exchanged for other tokens on an exchange called AMM.

Quickswap and Sushiswap are the major AMMs on the Polygon network. When actually using them, take into account the transaction fees and slippage between the two, and exchange at a better rate.
This is a summary of the important ecosystem of MCS, both inside and outside the game.

The ecosystem is built around Shin-card, an NFT. By using external markets and exchanges, you will be able to enjoy MCS even more.

I urge you to get in touch with the markets and AMMs!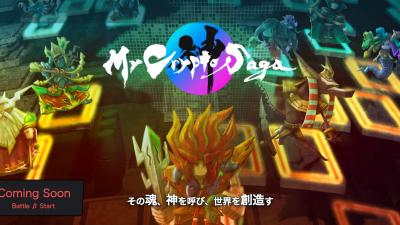 double jump.tokyo's new mind card game, "My Crypto Saga (My Saga)
My Crypto Saga" is a mind card game where you can enjoy real time battles with 2 to 4 players.
10 "Kami Card" are organized, and you can beat your rivals with the power of strategy, skill and luck. Let's go!
The Kami-Power (KP) you gain by winning battles will turn your Kami-Card into "Shin-Card" with special abilities!
Kami-Card can be freely traded between users.
invite code:fZAM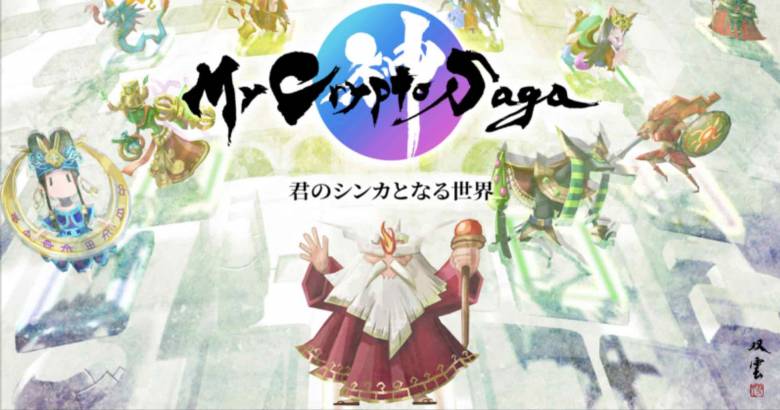 If you like this Article,
Push 'Like' button
We are Updating dApps Informations.
If you like this Article,
Push 'Like' button
We are Updating dApps Informations.