Alpha version of Immutable X released on mainnet, marketplace open with free gas prices.
Australia-based company Immutable announced on April 9 that it has released the alpha version of its Ethereum layer 2 solution, Immutable X, to the mainnet. Immutable develops and operates the blockchain game "Gods Unchained" and has opened a marketplace where NFTs from "Gods Unchained" can be traded.

Immutable has stated that it aims to provide gas-free trading and promote mainstream adoption of NFTs through its layer 2 scaling solution, Immutable X.
Gods Unchained, a blockchain game developed and operated by Immutable, is created by Chris Clay, former director of Magic the Gathering Arena, and is one of the most popular blockchain trading card games.
The game is currently in Deus phase 1 and will be open to other blockchain games in phase 2.

Deus phase 1
At Deus phase 1, Gods Unchained players have exclusive access to Immutable X with the marketplace open and trading live.
Gods Unchained users can get in on the ground floor ensuring their Gods Unchained assets are among the first to be minted on Immutable X through the new expansion set card Trail of the Gods. At the time of publishing, 1.45m Trial of the Gods assets had been minted on Immutable X.
Features live today for Gods Unchained users are: linking wallets, minting and trading Trial of the Gods cards.


Cosmos phase 2
At Cosmos phase 2 Immutable X will be made available for all other exchanges and dapps closely after. Ferguson confirmed "integration with TokenTrove has begun and we're integrating other partners as we speak."
Confirmed feature examples slated at phase 2 include: APIs test environment through to full integration, NFT deposits + withdrawals, Trader sorts + filters and Set trading fees

Metaverse phase 3
At Metaverse phase 3, Immutable X will be launching significant exchange success, expansion, optimization and scalability features.
Confirmed feature examples slated at Metverse phase 3 include: Liquidity incentives: fiat support, drops, unique rewards, Frictionless onboarding, Wallet management, Mobile.
Multiverse phase 4


At Multiverse phase 4, Immutable X will be launching mind-bending developer and trader UX improvements.
Confirmed feature examples slated at Multiverse phase 4 include: Developer UX: proving platforms, primitives, services. Trader UX: metadata orders, AMMs for NFTs
‍

‍

Utopia phase 5
At Utopia phase 5 is when crazy-new verticals will be added and where Immutable X has made strides towards a utopia, where the world is more tradable.
It is the most fluid phase because it's farthest away and involves most shapeshifting strides to take place. "We are rapidly moving toward full digital economies. Here Immutable will release its vision for physical assets at this point. How we will address titles like physical assets e.g real estate, unique resources like diamonds. Digital ownership via NFTs is only the beginning," Ferguson added.`

Source : www.immutable.com
The companies and blockchain games that have announced their support include.
Notable NFT projects working with Immutable X include: OpenSea (NFT marketplace), Mintable (NFT marketplace), RTFKT studios (fashion NFT artists) HighRise (social sandbox), TokenTrove (collectibles marketplace ) SuperfarmDAO (defi NFT farm), Epics.GG (collectibles), Illuvium (auto battler RPG), Lucid Sight (MLB Champions Baseball, Crypto Space Commander), War Riders (post-apocalyptic MMO), Gods Unchained (TCG), Guild of Guardians (mobile RPG), doublejump.Tokyo Inc / MCH+ (My Crypto Heroes and other blockchain games) AND Crypto Assault (strategy MMO).
With the boom of Defi since last year, the gas fee (gas cost) required for transactions on Ethereum has skyrocketed and continues to cost thousands of yen, which is considered to be a major factor hindering the liquidity of NFTs. In order to expand the scale of users of blockchain games, it is very important to ensure user-friendliness and liquidity of NFTs, and it is urgent to solve the problem of high gas prices.

In Japan, doublejump.Tokyo and MCH+ have also announced their support for Immutable X. Immutable X, which specializes in blockchain games and NFTs, is worth paying attention to.
Other L2 solutions such as Enjin's JumpNet, Polygon, Plasma, Polkadot, etc. are also attracting attention.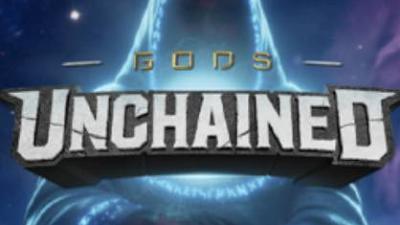 Gods Unchained TCG (Trading Card Game) is a visually stunning card game where you can play against AI or in PVP mode, and cards can be bought and sold as NFTs.



- Title: Gods Unchained
- Genre: Trading Card Game
- Price: Free to play
- Platforms: Windows / MacOS, with a mobile version set to release in the second half of 2023
- Release Date: October 2019
- Status: Currently released
- Play to Earn: Supported
- Language: English
- Blockchain: Ethereum, Immutable X
- NFT: Card NFTs
- Token: ERC-20 $GODS token
- Provider/Developer: Immutable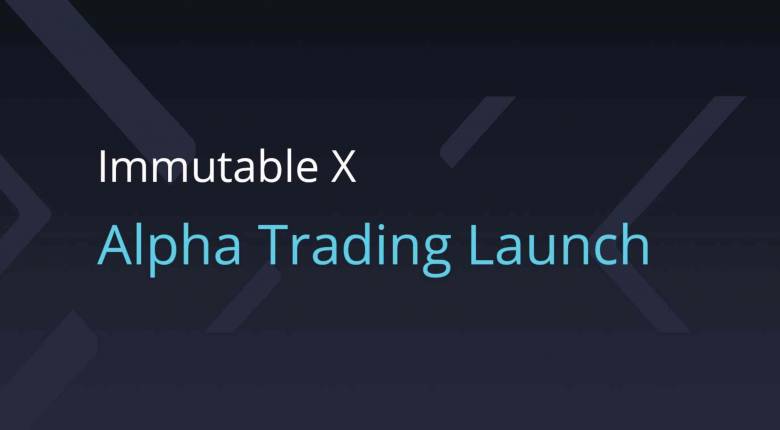 If you like this Article,
Push 'Like' button
We are Updating dApps Informations.
If you like this Article,
Push 'Like' button
We are Updating dApps Informations.