What is the EOS based dApps Game EOS Knight?
Although the number of ETH-based dApps games is increasing rapidly, dApps has begun to be developed on platforms other than ETH such as NEO and EOS.
There is not much game been developed and the quality is often inferior to those ETH based games in many cases, but one EOS based game that can be recommended was just released.

That is EOS Knight, the game going to be introduced this time.

This article will introduce EOS Knight and the preparation needed to play EOS dApps.


What Kind of Game is EOS Knight?
EOS Knight is an idle RPG game that the heroes will knock down enemies automatically after been level upped and put on armors and equipment by the player.

As dungeons gets deeper, enemies also become stronger. The remaining life of the heroes will decrease accordingly, and has made it is difficult to progress.

When you die, you will have to play from the beginning of the dungeon all over again. Thus it is the best to keep moving while strengthening the level and the equipment.


Let's Collect Materials and Forge Weapons
Players will receive a reward when they defeated a monster and returned from the dungeon.
The materials will be included in the reward, and players can craft the weapon by combining them.

Since weapons can only be equipped with a fixed level, it has ruled out the possibility of purchasing strong equipment and become invincible.

There is no other choice but to go forward steadily!

It is Also Possible to Earn by Buying and Selling Items
Players can buy and sell materials and equipment they obtained on the market.

Because it is an EOS-based dApps game, the currency used in trading is EOS.

If players sell rare materials and equipment well, they can actually earn virtual currency while playing the game.

Since EOS is widely used in many exchanges, players can convert EOS to bit coin and then convert bit coin to yen.


Technical Characteristics of EOS Knight
As its name suggests, EOS Knight is an EOS based game, so it has features that conformed to the EOS system.

There are two major difference compared to ETH.

The first is that the transaction fee is free.
For ETH, a transaction fee called gas occurs each time when users make a transaction.As transactions get crowded, the gas fee also rises accordingly, and together builds a harsh gaming environment.

Since there is no transaction fee at EOS, there will be no difficulty like the soaring gas fee.


The second is the faster transaction process.
Compared with ETH, the processing speed of EOS is faster, and there is almost no waiting time till the transaction is successfully processed. It is possible to provide a pretty comfortable gaming experience.

These features exist because of the difference between the approval methods of EOS and ETH. There are also security problems involving, and therefore speed is not the only criteria, so please be careful.

Actually, EOS is still weak on security aspects, and hacking riots have occurred several times recently.

Preparation Needed for Play
In order to play EOS Knight, players are required to create an account for EOS main net.
Unlike ETH, users will be charged for a fee (a few dollars) during the process of creating an account, and additionally, the whole process might take up more time and effort.

Procedures of the preparation can be roughly summarized as following.

1. Create an account for EOS main net
2. Complete the payment and activate the account
3. Install Scatter (an application similar to EOS METAMASK)
4. Send EOS to Scatter

Please refer to this article for more detailed explanation.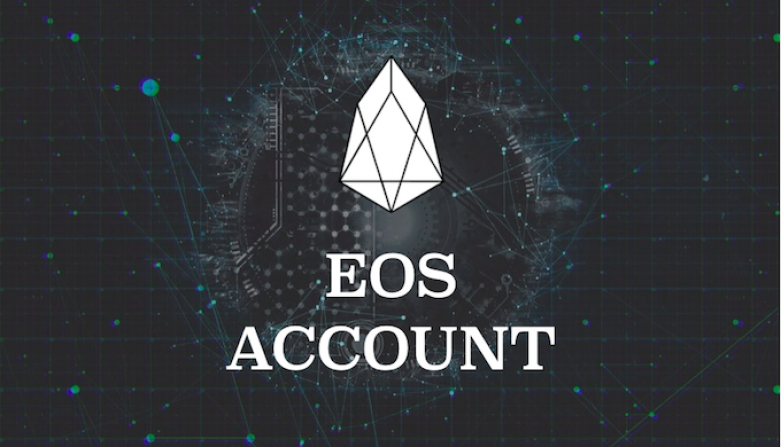 EOS has begun to draw attention as a platform of dApps. For those who really want to try dApps, this article will explain in detail considering the steps from account creation to utilizing available d
The hero is sold in three types, "Warrior", "Archer", and "Wizard". Basically, players will have to purchase each of them and arrange their parties.

Let's make the purchase with a wallet that contains EOS.


The battle will be advanced automatically completely. Once the player has set the team out for adventure, there is nothing else left to be done.

Battle will still continue while the player crafting for or trading equipment, so it's a good idea to set the team out for adventure for the time being.

There are animations attached to the battle, but since it is advancing automatically, the animations are less exciting.


Access the Market and Purchase Equipment
Equipment can be purchased through the market.

Since there is a level requirement for the equipment, let's be aware not to buy equipment that cannot be equipped.

The price of the equipment starts from 0.01 EOS ~, which is more reasonable compared with ETH games. It is also recommended to buy items that can be equipped for LV 1 players, because it will make the opening stage easier to begin with.


EOS Knight also has a pet's Gacha system.

It has the same effect of strengthening the status like equipment has.

Players can try the Gacha with items awarded from the login bonus, do not forget to get the pet and equip it.


This article has summarized the information about "EOS Knight", an EOS-based dApps game.
There are advantages of the free transaction fee and high transaction speed, but users can also feel the less idealized features after actually using it.

Although the transaction fee is free, however users are required to stake on EOS in order to lay, and the creation of an account also charges a fee. There are many stages where spending money becomes practically essential.

Furthermore, since the security aspect is still weak and hacking damage has also been occurred before, let's not put EOS that is for purposes other than gaming in the wallet.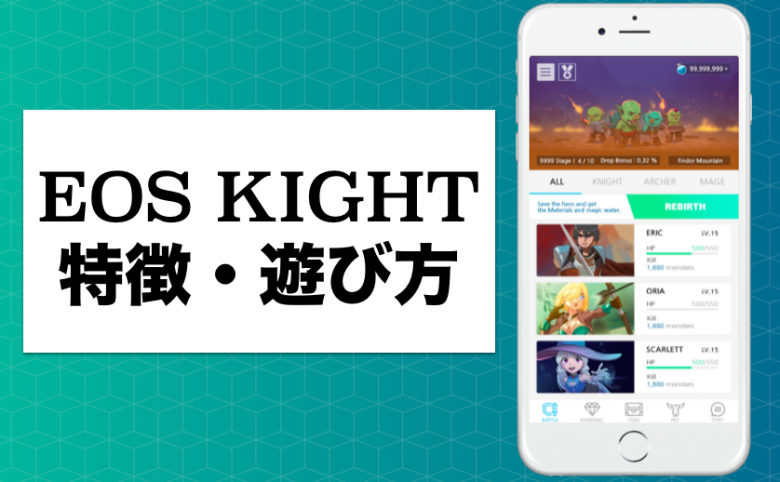 If you like this Article,
Push 'Like' button
We are Updating dApps Informations.
If you like this Article,
Push 'Like' button
We are Updating dApps Informations.